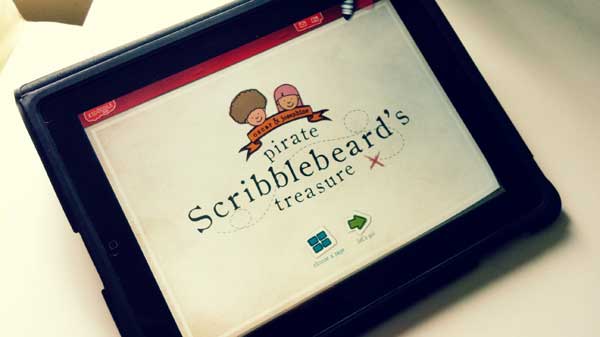 Hi everyone! It's been a long time coming, but I can finally tell you all about the project I've been toiling away on!
Last year, after I set out to explore a different path for my work, one of the areas I really felt drawn to was the emerging tablet space. iPads and other touch screen devices were just hitting their stride and I knew I wanted to create experiences on them.
I've been filling this bucket of ideas I have for years and years and always put it aside to prioritize client work. So, with this new found flexibility I decided to focus my efforts on bringing at least one of these ideas to life.
I've started a tiny new company called Kidoodle Apps. The first product is a digital activity book for kids that runs on the iPad and other tablets. It's a way for your child to use these new magical devices to create stories of their own.
Please go and read more about it here: Secret project revealed: Introducing Kidoodle Apps!
And please share this with as many people as you can! Thanks everyone!
6 Responses to "My secret project revealed: Kidoodle Apps!"
mcapraro (Michelangelo Capraro) says: New post: My secret project revealed: Kidoodle Apps! https://mcapraro.com/blog/my-secret-project-revealed-kidoodle-apps/

LN_IB (Ellen Hobbs) says: RT @mcapraro: New post: My secret project revealed: Kidoodle Apps! https://mcapraro.com/blog/my-secret-project-revealed-kidoodle-apps/

mrchrislackey (chris lackey) says: RT @mcapraro: New post: My secret project revealed: Kidoodle Apps! https://mcapraro.com/blog/my-secret-project-revealed-kidoodle-apps/

dmcalester (Duncan McAlester) says: RT @mcapraro: New post: My secret project revealed: Kidoodle Apps! https://mcapraro.com/blog/my-secret-project-revealed-kidoodle-apps/

Tina del Mar says: So neat! Congratlations, my buccaneers will love it!

Michelangelo Capraro says: thanks tina! i'll keep you posted as to the launch date