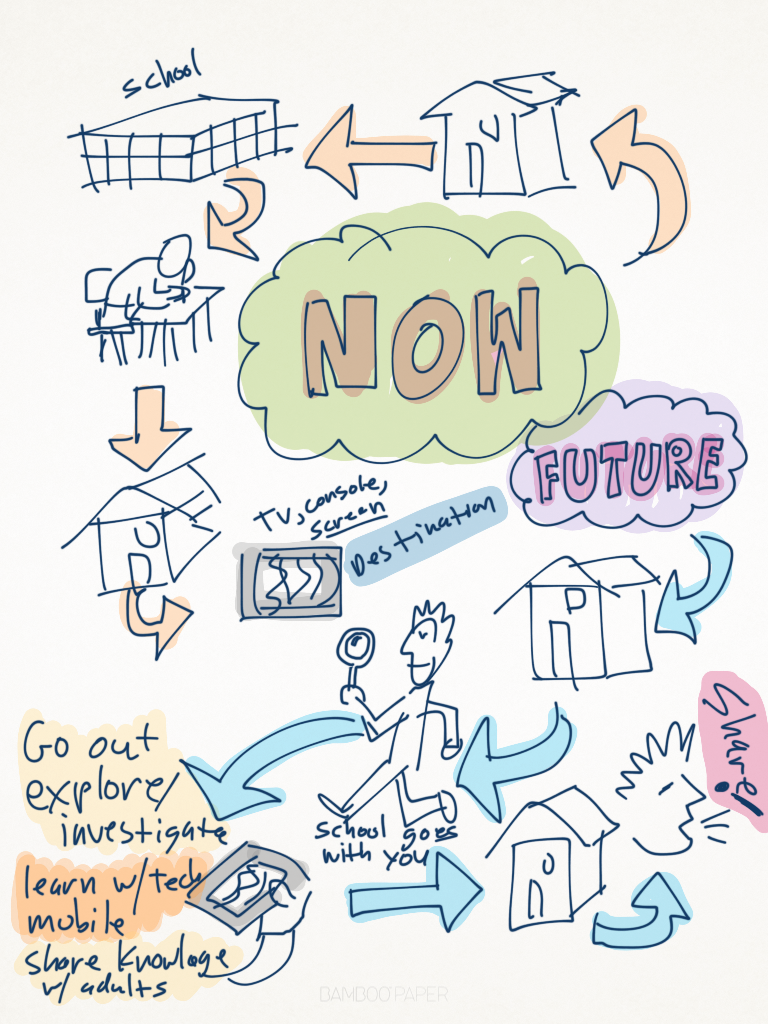 As I slowly return to development (after focusing for months on our client work), I couldn't help thinking about how we use technology today as in the workplace vs. how we use it in learning.
For kids in school, screens are still a destination. For adults, however, we tend to integrate technology as tools throughout our day. I could totally see learning and play for kids working this way in the near future.
Kids would head outside with the classroom in their pocket, exploring the world and sharing what they learn with others (including adults!).
This thinking is what is fueling the next generation of apps we are currently designing at Kidoodle Apps – creative and fun tool for kids that take them out of the screen and into the world.
What do you all think?